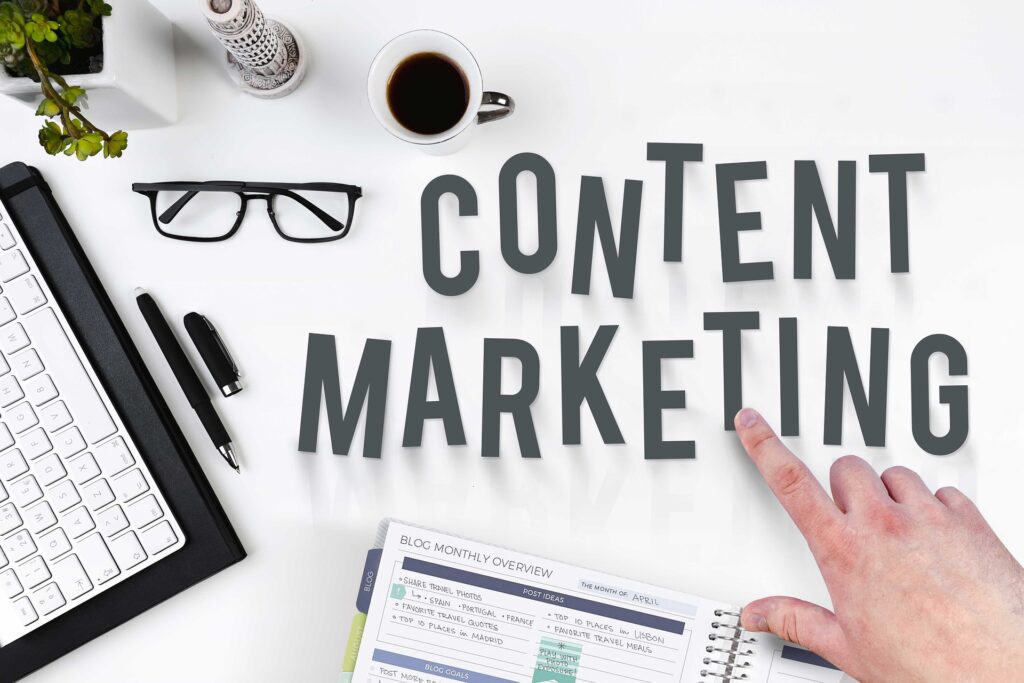 One of the key strategies you can use to build awareness of your brand is content marketing.
Your customers will learn about your products and services, as well as topics related to your industry.
It is the definition of a win-win situation when it comes to content marketing. You generate leads and increase sales while teaching your audience how to solve specific problems.
Suppose you're a company that sells solar panels and you blog about the importance of choosing the right panels. The content you provide will help you start building trust, which will make your brand a good candidate for their next solar panel purchase, which makes content marketing a valuable indirect marketing technique.
It might surprise you, but digital content marketing does not end with blogging. You can find it everywhere. A paid online advertising or sponsored ad, a website, a digital flipbook, a social media platform, etc.
There is more to content marketing than just content. The creation process is followed by promotion, measurement, and constant optimization (based on a solid digital content strategy). There is, however, a learning curve, for which patience is the key.
The following are a few examples of digital content marketing:
Blog posts for content marketing
Blog posts are a popular form of inbound marketing that allows you to promote internal and external content, provide product or service information, or simply educate your audience regarding a specific topic.
You can increase your website ranking and boost your landing pages for free by writing articles. To incorporate SEO content marketing, you just need to do some research before writing.
Infographics
An infographic is a great way to visualize images and data. As they are composed of short text, numbers, data, and graphics, they are engaging and easy to understand.
They can be shared as standalone content or included in blog posts to sustain an idea.
Podcasts
Some people are really good at multitasking, so they can exercise while stimulating their minds at the same time. In this scenario, creating a podcast for your business is the perfect way to provide them with informational content.
Investing in a podcast allows you to be extremely creative and open to choices, which can be a positive sign for your brand. You might invite influencers to discuss a topic from your niche or break down a more comprehensive topic into multiple episodes.
In addition, you can always repurpose your blog posts into podcasts.
Video
Today, video marketing drives a large amount of engagement online.
It is common for people to want to learn something quickly, and if possible, passively. An explainer video was watched by 96% of people who wanted to know more about a product or service. In these situations, you should have informative videos prepared for your video content marketing.
Furthermore, video marketing is an effective way to increase conversions and ROI.
It is possible to repurpose written content into videos, which will save your creative team a lot of time. Using video editing apps on your smartphone, you can create high-quality content without professional experience. Make sure you include a video in your product marketing strategy as well.
Paid ads
Paid ads also use content marketing, as we mentioned earlier. They can be found on a wide range of websites, on social media, on landing pages, or on banners.
Since paid search advertisements are part of native marketing, they only appear when people perform a search related to your products or services. In this way, they do not interfere with your privacy or act aggressively.
Paying for advertising will help you reach a larger audience and display your products/services wherever you desire.
It's not just about creating content when it comes to content marketing. The process begins with creation, then promotion, measurement, and optimization based on your overall marketing strategy. You may never be able to discover your content without good SEO content marketing.
Thanks for reading
FG Dvelopment